Kathleen Williamson - Singer Songwriter / Performance Artist
KATHLEEN WILLIAMSON -
 As a songwriter, singer and guitarist, Kathleen s career spans almost five decades and around the world.  She began with folk and rock bands in her native New York City as a teenager.  In 1974, she moved to Jerome, Arizona, where she began performing solo as well as in an intermittent duos with her renowned mentors, Americana artist Katie Lee and jazz guitar legend Joe Wolverton. In 1978, she won the prestigious Westport's Cailean Deas Singing Pub Competition for her balladeering in Ireland.  By the early 80s, Kathleen was one of Northern and Central Arizona's most popular solo performing artists, delighting audiences with her energetic performances and unique musical diversity.  She moved to Tucson in 1986 where she obtained doctoral degrees in law and anthropology.  She is a popular fixture in the Tucson music and political scenes and collaborated extensively with renown blues diva Lisa Otey as well as composing scores for two of Joanna Frueh's recent art performances. Currently, Kathleen favors an "amafessional" musical life, with house concerts, benefits, and small local restaurants as her favorite venues, and just jamming with friends.  She has another CD written and ready to record.  On Sundays, you can catch her with the gospel choir at Southside Presbyterian Church in Tucson.
The Tucson Weekly Tucson Music Awards (TAMMIES) has honored Kathleen with Best Songwriter, Best Folk Music, and Best CD categories. Her original CDs include   "Love is Best of All," and "The Sacred Spud" with jazz, blues, and folk originals.   Kathleen also garnered the Arizona Blues Showdown with Lisa Otey.    KXCI-FM (Tucson) and the Tucson Folk Festival have included Kathleen's compositions on   their compilation CDs.  WBAI-FM's Amy Goodman has twice featured Kathleen's live music on Democracy Now! radio and television broadcasts. 
            * "Her ability as a writer and the overall intelligence of pieces like "I Can See the New View" will convince many to keep listening." Ronnie D. Lankford, Jr., All Music Guide
            *  Sing Out Magazine: "Williamson brings a new relevance to the word "eclectic."
            * Greg Haver, owner of Monterey Court venue in Tucson: "Kathleen Williamson takes a no holds barred approach that skewers the status quo."
            * The late Katie Lee, American treasure of folk music, wrote, "Kathleen Williamson tells her stories in the genre they belong in; blues, jazz, folk, rinkytink rhythms; and her words lean on you to listen, which is what storytelling is all about...  The stories are wonderful, but if you can't or won't listen to the words, the music, the true heartbeat music, will grab your ass." 
            * The late Jonathan Holden, founder of Tucson's Rhythm and Roots Productions:  "Kathleen Williamson is the true heart of American Folk Music."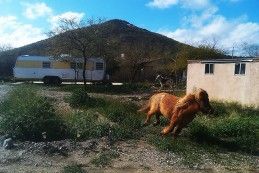 Previous events
Kat & the Mehitebels
Southside Presbyterian Sunday Service, 10th Ave and 23st, Tucson, AZ
Music from the Kiva- Kathleen Williamson, Birks Works & Friends
Concert to Benefit Southside Presbyterian Building Fund, 317 W. 23rd Street, Tucson, AZ
Kathleen Williamson will be joined by Ed DeLucia (guitar) and Michael Markowitz (mandolin) as well as Mark Rein'l Bautista (bass) and Vivian Smith (drums).   Birks Works is a popular jazz band with Eric Mellan on Guitar, Mark Rein'l Bautista on Bass and vocals, Stu Mellan on keyboard, Vivian Smith on drums  
Donations
1st annual DreamCatcher Festival
1st annual DreamCatcherFestival at La Cocina, Tucson, az
We are having our 1st annual Colby Olson Foundation DreamCatcher Festival on August 19th from 5-9pm at La Cocina. Kathleen Williamson will join our amazing lineup of artists, musicians, poets, authors, comedians, and other performers from our talented and diverse community!   We are a 501(c)(3) organization dedicated to raising money for LGBTQ+ youth and senior organizations. https://www.facebook.com/ColbyOlsenFoundation/
If you would like to learn more about our organization and why we started, check out this article in Tucson Weekly. https://www.tucsonweekly.com/tucson/tucson-salvage/Content?oid=18219018
donation for non-profit